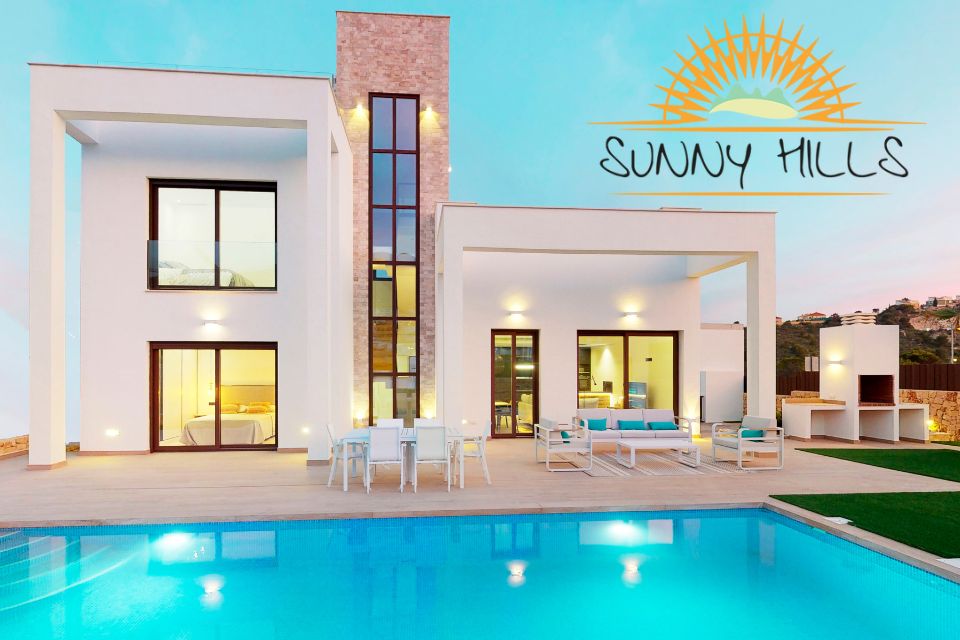 Discover the best villas
in Finestrat-Benidorm
Sunny Hills Resort Villas
Sunny Hills Resort Villas is a residential complex of Immosol Group composed of 28 luxury villas, located in the area of Benidorm-Finestrat. The privileged location of this complex next to the Mediterranean Sea offers a life of sun and beach, and unparalleled views.
The villas are very well connected, half an hour from Alicante, where you have at your disposal high speed train and international airport.
In addition, the cultural, leisure and gastronomic offer of the area will allow you to enjoy the life you deserve, all in a residential complex with all kinds of amenities and with very complete security measures.
Sunny Hills Resort Villas

Finestrat – Benidorm
From:

499.900€
Fully independent luxury villas in Sunny Hills Resort. Large villas with 320 m2 built on four floors with everything you could wish for in a luxury home.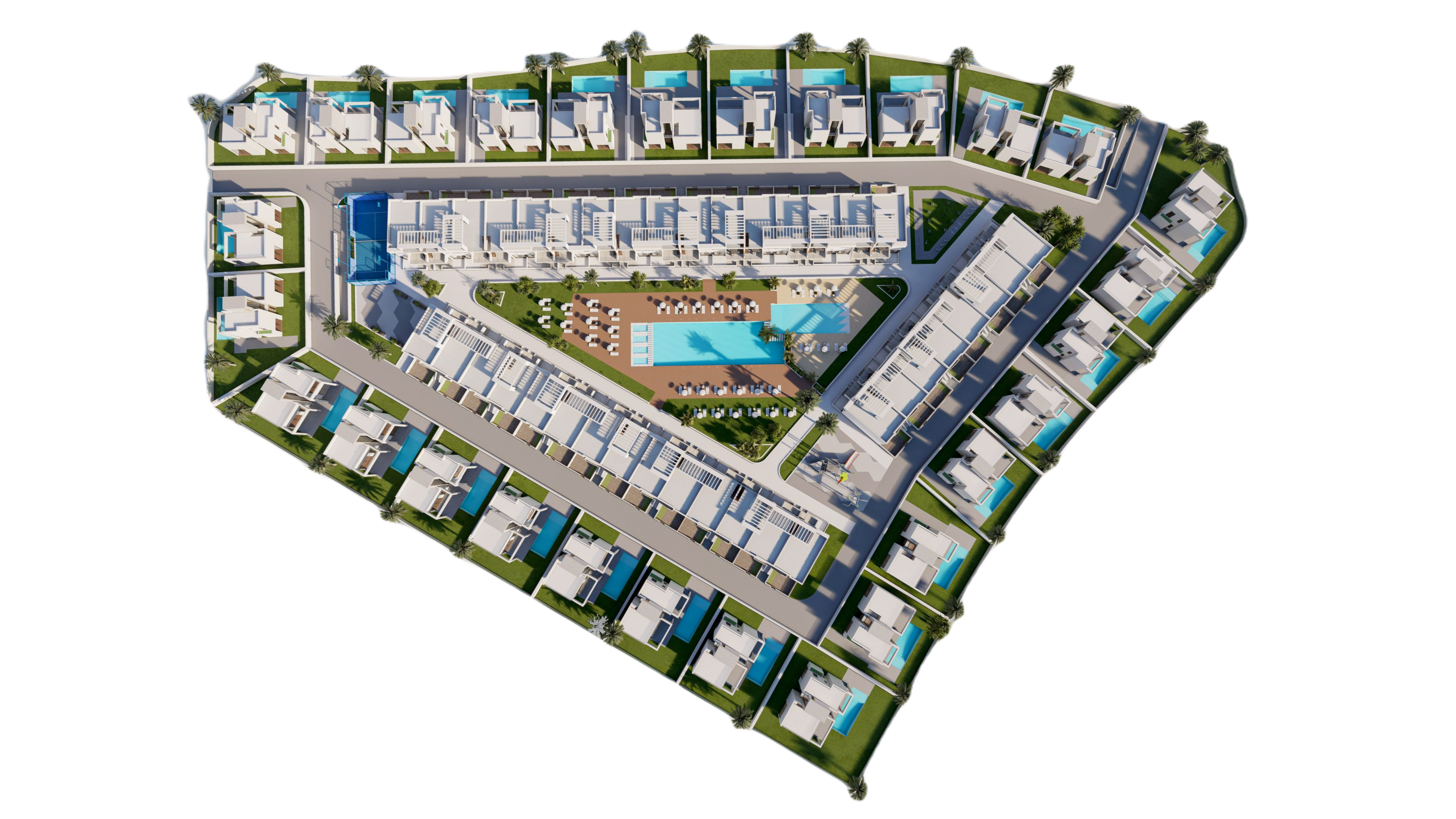 Very close to the beach, the harbor and downtown
Living in Sunny Hills Resort by Immosol Group is synonymous with a full social life combined with privacy and tranquility when you want it.
The wonderful beaches and coves of the Mediterranean are at your fingertips as well as great views of the sea and nature.
The good climate of the area, with sunshine and perfect temperatures practically all year round make this complex a perfect place to live and enjoy what gives you so much satisfaction in life.
Villas are also available if you need a larger home for you and yours.
Visit us to learn more:
Carrer d'Equador, 5, 03509 Finestrat. Alicante, Spain
Opening hours:
Monday to Friday: 9:30 –18:30 | Saturdays: 10:00 – 14:00
More information about Sunny Hills Bungalows
All villas have a private basement from which you can access the house. The villas have been designed for the comfort, well-being and privacy of your family, so that you only have to worry about enjoying it.
A luxury villa in Sunny Hills Resort is synonymous with quality of life and well-being, with spectacular views of the entire area and a design to match your desires.
Each villa in the complex has everything you and your family could wish for:
Terrace with garden
1 Basement
3 bedrooms
3 bathrooms
Solarium
Air conditioner
Reinforced door
Indoor Parking
Private pool