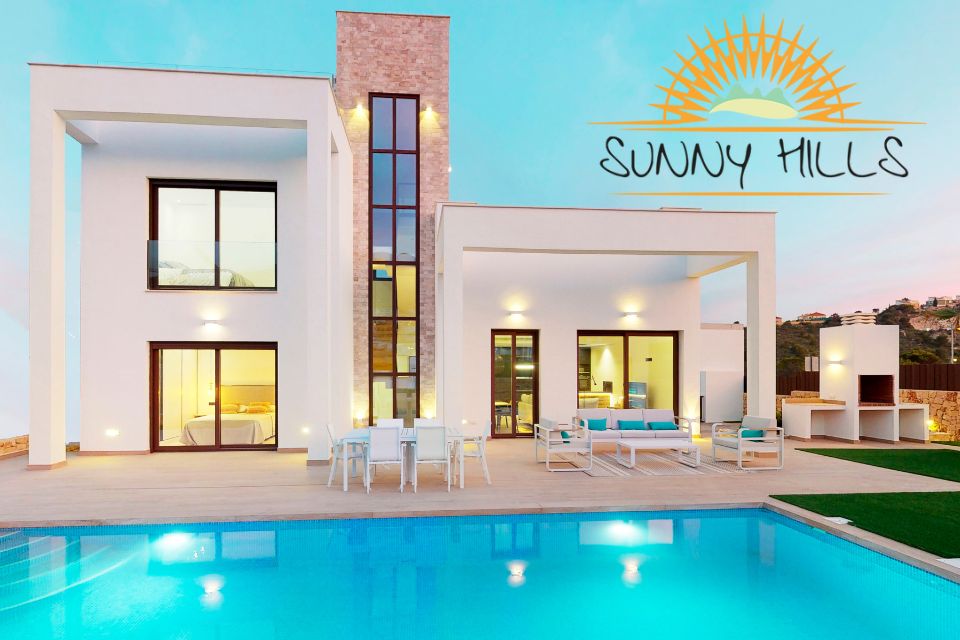 Discover the best villas
in Finestrat-Benidorm
Sunny Hills Resort Villas
Sunny Hills Resort Villas is a residential complex of Immosol Group composed of 28 luxury villas, located in the area of Benidorm-Finestrat. The privileged location of this complex next to the Mediterranean Sea offers a life of sun and beach, and unparalleled views.
The villas are very well connected, half an hour from Alicante, where you have at your disposal high speed train and international airport.
In addition, the cultural, leisure and gastronomic offer of the area will allow you to enjoy the life you deserve, all in a residential complex with all kinds of amenities and with very complete security measures.
Sunny Hills Resort Villas

Finestrat – Benidorm
Last villa!:

616.900 €
Fully independent luxury villas in Sunny Hills Resort. Large villas with 320 m2 built on four floors with everything you could wish for in a luxury home.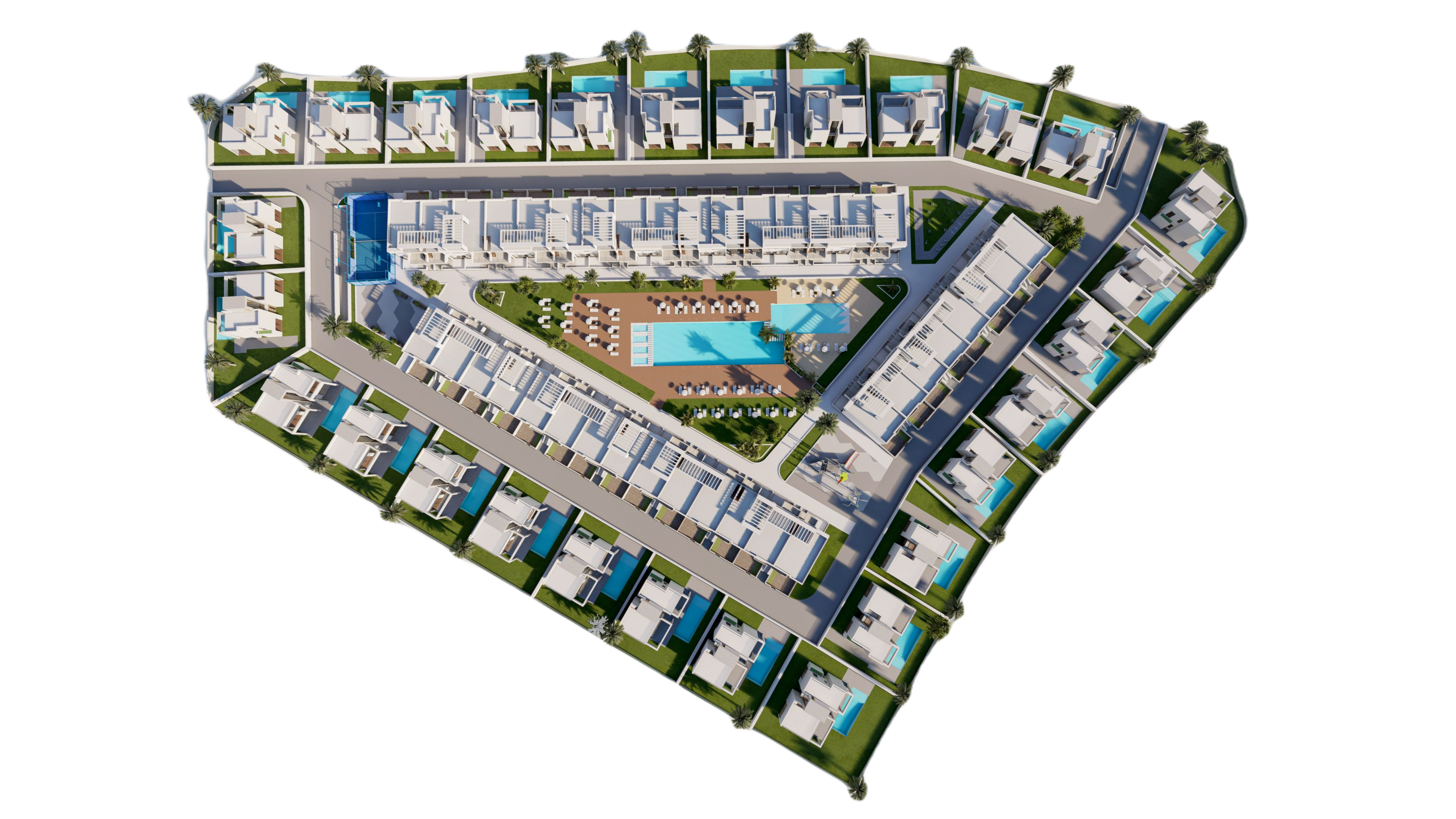 The last villa available includes: air conditioning on ground and first floor, underfloor heating in bathrooms, LED lights inside and outside, extractor hood and finished basement as in the pilot.
Very close to the beach, the harbor and downtown
Living in Sunny Hills Resort by Grupo Immosol is synonymous with a full social life combined with privacy and tranquility when you want it.
The wonderful beaches and coves of the Mediterranean are at your fingertips as well as great views of the sea and nature.
The good climate of the area, with sunshine and perfect temperatures practically all year round make this complex a perfect place to live and enjoy what gives you so much satisfaction in life.
Bungalows are also available if you need a larger home for you and yours.
Visit the pilot villa to learn more about Sunny Hills Resort
Our offices in Finestrat-Benidorm:
Carrer d'Equador, 5, 03509 Finestrat. Alicante, Spain
Opening hours:
Monday to Friday: 9:30 –18:30 | Saturdays: 10:00 – 14:00