You want to know us better?
Immosol is a real estate group located in seven central points of the Costa Blanca: Alicante Aeropuerto, Benidorm-Finestrat, Alicante, Orihuela Costa, Torrevieja, Ciudad Quesada y Almoradí.
Our offices are staffed by an exceptional and highly professional team that will guide you in choosing the best home for you and your loved ones, based on your desires and needs. In Immosol Group you will find the best advice to make this important step as simple as possible.
Are you looking for an apartment, house or a luxury villa in Spain? Regardless of your living preferences, do not hesitate to visit us at one of our agencies or to contact us. Realize your dreams with Immosol! Realize your dreams with Immosol!
Administration and After Sales (Costa Blanca Sur)
Administration and After Sales (Costa Blanca Norte)
Administration and Accounting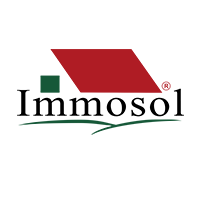 Sales Department
Alicante North
(Panoramic Beach and Sunny Hills)
Sales Department
Alicante North
(Panoramic Beach and Sunny Hills)
Sales Department
Torrevieja
(Laguna Beach and Nalia Resort)
Sales Department
Torrevieja
(Miramar Building)
Sales Department
Torrevieja
(Laguna Beach and Nalia Resort)
Sales Department – Almoradi
Sales Department – Almoradi
Sales Department
Alicante Airport
Sales Department
Quesada Boulevard
Department of
and quality